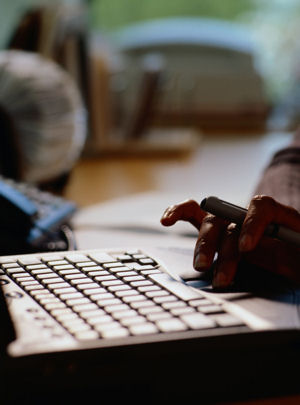 Who We Are
Security Risk Management firm based in Malaysia with years of experience in Malaysia and Southeast Asia region that is highly qualified and motivated team of work force to serve our clientele.

JR & Associates was founded in 1999, at the brink of 21st Century, to encapsulate global experience in Security and Risk Management. JR TSCM Consultants Sdn Bhd incorporated in year 2008 and we are a company dedicated to creating a society that is transparent, truthful and safe with an aim to mitigate risk.

Our services are developed through innovation of industry experts who have decades of multinational experience in Security and Risk Management. Our services are carried out by a team of highly experienced and well trained professionals from diverse disciplines. The integration of academic and field experience of diverse disciplines coupled with latest technology allow us to remain ahead of existing and emerging risks associates with our field of expertise. ​

We practice codes, principle and policies of International Ethical Conducts to provide Highest Standards of Services. The satisfaction and confidence of our clients are our greatest asset.
Clientele
Our Clients comes from diverse industries and market segments including:​


Agriculture




Automotive




Communications & Information Technology




Food, Beverage & Tobacco




Oil & Gas, Energy, Petrochemicals and Power Producers




Financial Services, Insurance & Banking




Pharmaceuticals & Health Care




Consumer Products & Services




Industrial Products Manufacturing & Heavy Industries




Entertainment & Leisure




Transportation, Logistics, Maritime & Aviation




Government, Government Link Companies & Non-Government Organizations




Infrastructure & Capitals Projects




Retail & Real Estate




Hotel & Tourism




Telecommunications




Education




Legal & Compliance Unit




Human Resources




Multilevel Marketing




Securities & Commodity Exchange
Key Personnel
John R. Rajoo, CFE, CFI, ATO
Managing Director

John R. Rajoo brings with him nearly 30 years of security consultancy and risk management experience. Prior to JR TSCM Consultants, John was appointed as the Managing Director of the Malaysian office for a multinational company which is the largest Risk Management multinational company in Asia.
​John is an expert in combating counterfeit and gray market operations, orchestrating close escort assignments involving the world's most influential people, fighting fraud within corporations and deterring corporate espionage. Prior to joining the corporate world, John spent 13 years in the Malaysian Armed Forces acquiring technical and combative skills as a pioneer instructor in unarmed combat.
Following his military service, he became a US Certified Private Investigator and is successfully running his own investigations firm for ten years. With his extensive experience as an investigator, John has designed and managed a number of Investigations and Technical Surveillance Counter Measures courses. Government and private agencies have also sought John's training experience in this field.
His list of credentials, a Certified Fraud Examiner (CFE) by exam, a Certified Computer Forensic Investigator (CFI), Crisis Negotiator First Responder, a Technical Surveillance Countermeasure Expert certified by the National Association of Investigative Specialists (NAIS), member of the American Society for Industrial Security (ASIS) and also member of Private Detectives and Security Network (USA). John has earned a Diploma in Electrical Engineering and Diploma in Private Investigation by ICS, USA. In Malaysia, John is a court advisor for the past 15 years appointed by the Prime Minister's Department. He has also been appointed as a Juvenile Welfare Officer.
John has presented talks for universities, schools, oil and gas industries, legal firms and others focusing on security and risk management topics. He also contributes his experience and expertise in the security field to the public through local media & security briefings, in order to bring awareness with regards to security issues.
Jayadev K.K.Pillai
Director
A retired Senior Police Officer of Royal Malaysia Police with 35 years of experience in law enforcement, corporate security, internal audit, digital forensics and safe-city design. A double degree holder, Bachelor in Laws (Hons.) from University of London, UK and Bachelor of Science (Hons.) from University of Brighton, UK has attended various trainings with many renowned law enforcement agencies worldwide. Jayadev's recent achievement as the key individual in security master planning from concept, strategy, design and development of security measures for Malaysia's only International Financial District and bespoke mixed development. He also involved in evaluation of tenders and finalising security operational concepts and programmes including a Community Security Programme between stakeholders and the adjacent business community. Additionally, Jayadev responsible for identifying and evaluating all potential revenue generation options available for the project development so that all permissible space is fully monetised.
Lt Col (Rtd) Mohd Nizam Pasupathy bin Abdullah
Senior Consultant
Lt Col (Rtd) Mohd Nizam Pasupathy bin Abdullah served the Malaysian Armed forces in the 3rd Battalion Ranger Regiment and the 1st Commando Regiment. Amongst the senior posts he had held in the Malaysian Armed forces are Deputy Commandant and Chief Instructor at Special Warfare Training Centre, Commanding Officer 11th Special Service Regiment and Directing Staff at Armed Forces Staff College. He is a graduate from US Ranger School, Fort Benning, Georgia. He has also served the United Nations as an Observer in Namibia (UNTAG). He had also served RHB Kawal Sdn Berhad as its General Manager and security adviser and consultant to RHB Bank and RHB Berhad. His vast experience in serving the Malaysia Armed Force and in training army officers gives him the honor to be recognized as an expert in security management and VIP protection.
K. Takagi
Senior Consultant
Kenji Takagi is a graduate of Hitotsubashi University based in Tokyo, Japan. He had served the multi-national corporate giant Toshiba in various capacities including Marketing Advisor to Toshiba Malaysia and Marketing Director to Toshiba Thailand.
David Stearman-Smith, MSc, LLB, CFE, CICA
Senior Consultant
A highly experienced and professionally qualified individual holding a University of London LLB and a Masters Degree in the Management of Economic Crime, coupled with specialist expertise in broad range of aspects related to: corporate risk assessment & internal controls, fraud investigation, financial crime, cyber-crime & IT security, as well as criminal investigation. David has worked as Detective Officer - Divisional CID London UK, Investigating all aspects of criminal cases; investigating major crime in London conurbation including murder, acts of terrorism, serious sexual offences and assault. He has also worked as Uniformed Officer in London UK, his experiences includes Counter-Terrorism exercises UK military, detection of explosive ordinance; Responsible for operational planning for line of route searches, Royal Family, British Cabinet and visiting VIPs; Assigned to tactical unit (public order and search awareness/advisor); Response car driver; General policing duties.
Sivakumar Chinnasamy, Engr. Dr.
Consultant
Dr. Sivakumar Chinnasamy is a specialist in Environmental Health and Safety (EHS) services. He obtained his Bachelor Degree in Science (Mechanical Engineering), from University of Technology Malaysia in 1997, Master in Technology (Environment Management) from University of Malaya in 2004 and Doctorate in Safety Engineering (Demolition) from University of Leeds, UK in 2012. He is an expert in the below five major areas:

Department of Environment (DOE) related services - (EIA, ESCP, EMP, LDP2M2, Written Approval, Water Analysis, Noise & Vibration, Ambient Air, 3rd Party Audit & Training)

Department of Occupational Safety and Health (DOSH) related services – (CHRA, LEV, Chemical Exposure, Initial Noise, IAQ, PMA/PMT Renewal & Application, NDT, Ergonomics Assessment and Training)

Construction Industry Development Board (CIDB) related services – (Asbestos Survey and Removal & Building Demolition Services)

International Organization for Standardization (ISO) consultancy – (ISO 9001, ISO 14001, OHSAS 18001, ISO 17025, ISO 50001, Green Building & All Types of ISO Certification)

Modelling for Energy Information Administration (EIA) Studies – (Air, Water & Noise)